We created a custom app that need to store and retrieve external IDs of a third party. We use then this IDs on external event to link with Ticket.
We have an issue with one of data storage call.
It breaks without error message.
The same code works well in local using sdk cli.
Mainly it's a function that will test if the data storage exist, if not (error) it will call a function to create it.
If it exist it will update the value to add the new ID in the list.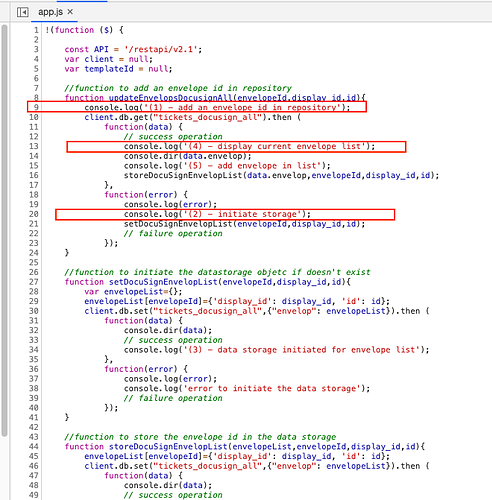 Local:
Local 1 : data storage is initiated and we can see steps 1,2,3 in logs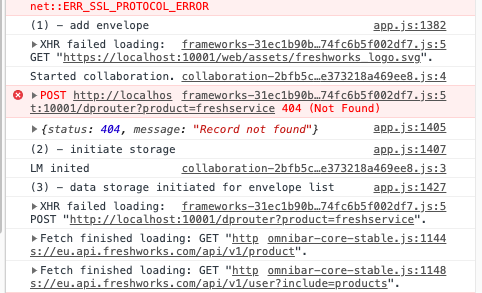 Local 2 : we adda another value and we can see stopes 1,4,5,6 in logs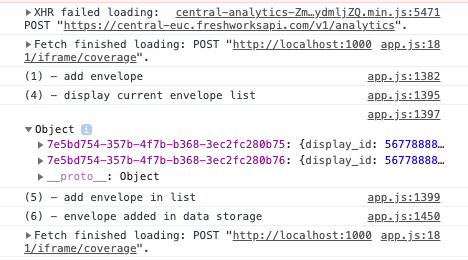 Production: the code stop at app.js:9 step 1 without any error from app.js.


You can see in source code file that then the action is to retrieve the data storage named "tickets_docusign_all" and
if success => log step 4
if error => log step 2
But console stop at step 1 app.js:9.
Is there an issue in our code ? But this is working correctly in local and was working in prod few weeks ago.
Thanks,