The application is a functional example using custom objects.
What it does:
The application is useful for companies that contain field technicians, when this agent displace, he may have expenses (types of expenses), for example: fuel, toll, uber etc.
The application is used to control this expenses, it is possible to register types of expense and later use these types in the creation of expenses, each type and expense is registered in the database.
How it is built:
App Location
Full Page App
Entities Schema
Expenses
Agent (Search dinamicaly agents in your freshdesk account)
Ticket ID
Date (Using datepicker from Crayons)
Description
Type (Select types from type´s database)
City
Value
Quantity
Total value (The total value is calculated automatically)
Type
Actions
Expenses
Types
Challenges
the application is based on databases and with custom objects it was extremely useful to develop, the documentation is very helpful.
Screenshots:
Expenses table: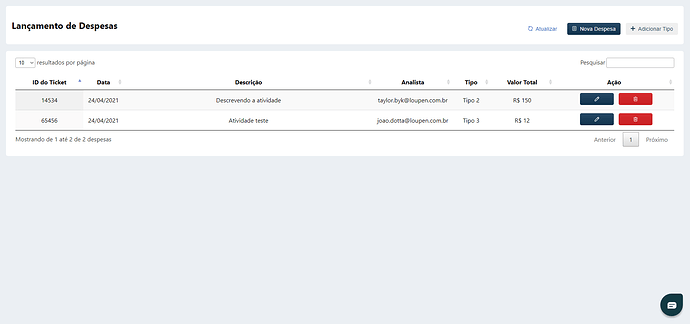 Registering expenses: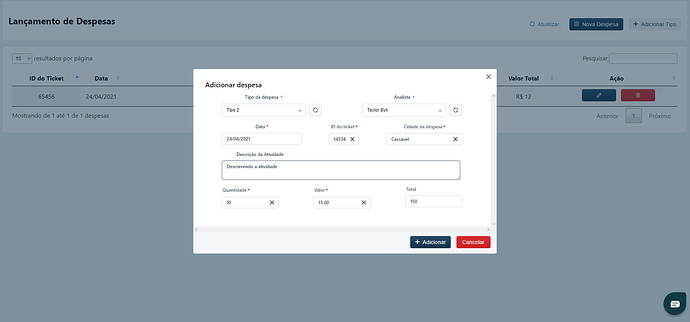 Registering types: