What is it:
An app to
Free up your mental space
Organize it all.
Aligns with Freshworks culture "Take Ownership", "Happy work environment" by better planning.
Do Do
This app lets freshservice agents login to their Google account and then let them create, read, delete tasks andc tasklists.
Pre-requisities
fdk - Freshworks Developer Kit
How to run the app?
Clone this app with git client. Add the client_id , client_key , key of your google app in the sample_oauth_config.json and add the contents in it to config/oauth_config.json . Start the app using the command,
fdk run

Testing the app
Then login to your domain https://domain.freshservice.com/helpdesk/tickets/1?dev=true . Test the app as mentioned here.
Technologies
Javascript
HTML
css
Google Tasks api (of-course)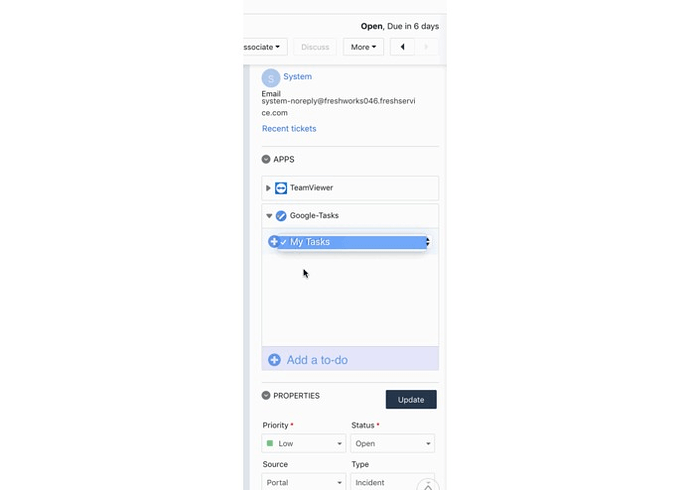 The amazing team behind the app: