I'm trying to create a private note that contains some information from another suite in our back end. Creating the note is not an issue. It shows an "update (1)" popup and when you click it, the private note is displayed.
I want to update the information in this note every time the ticket is opened and that works OK. But the information is not immediately displayed. It requires a refresh and that triggers another rewrite of the contents.
I thought to get around this by deleting the old note and creating a new one every time the ticket details are opened but this also has the issue that it displays 2 private notes, and doesn't delete the old note until you once again refresh the page which then triggers another note creation. This chain of course never ends.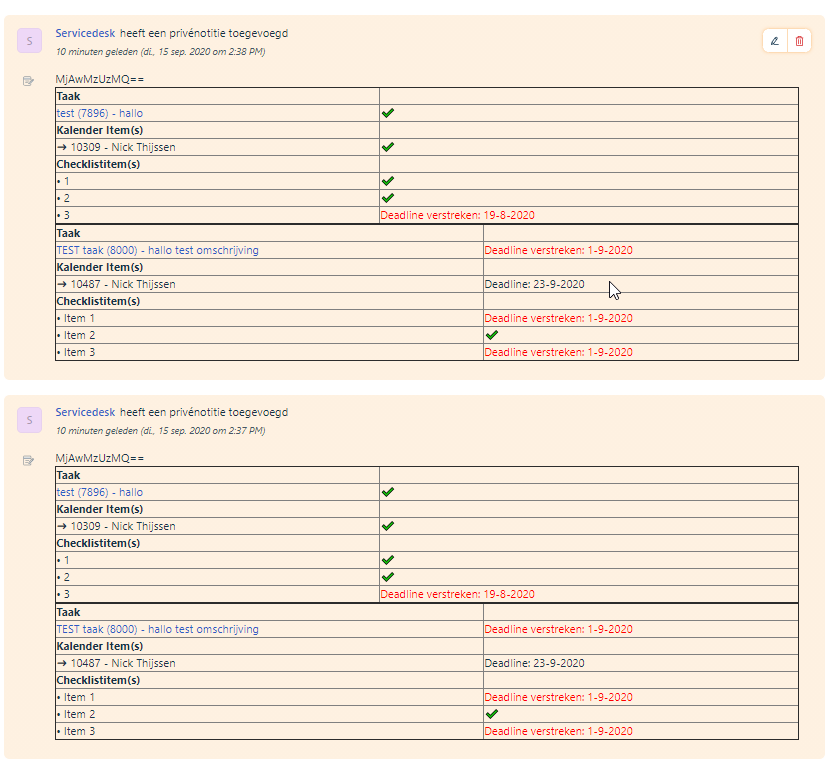 Is it possible to do what i want to do or am i looking in the wrong place for this functionality?