Hello everyone.
I'm building an app for Freshservice that uses dynamic parameters to get the generated URL from serverless.
Here is an example of onInstall code that generates the URL and save it in Data Storage: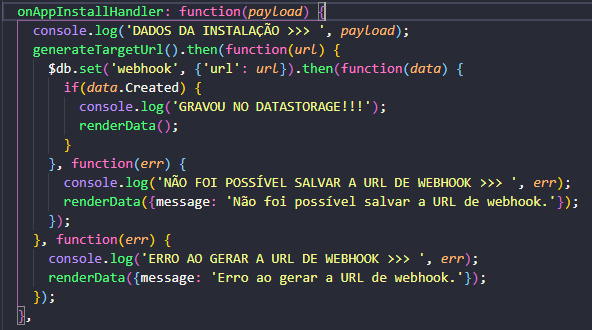 Here I'm using the dynamic parameters to get the URL from Data Storage and put it on webhook field in iparams:


But I'm facing an error here. The data isn't been returned to the field and I'm receiving an error saying that this data wasn't found:


There is a console.log on onAppInstall function that I can know if the URL has been generated and saved in Data Storage. But I also can't see the serverless logs:


PS: I use the same code in a Freshdesk app, and it works fine.
PS2: This issue occurs when I install my app on customer's account.
Did everyone else face this issue? If so, how could you solve it?
Thank you!